BRING YOUR BROKEN HOUSEHOLD ITEMS FOR REPAIR!
So what is a Repair Cafe?
Repair Café is an event that brings together volunteers skilled in repair and mending to fix household items brought in by members of the local community. The Fixer works with the owner to help them repair their item, whilst sharing the skills and knowledge in the art of repair….. often over a cup of coffee or tea. The types of items repaired varied however often include – clothing and textiles, electronics, toys, bicycles, fashion/costume jewellery, tools, kitchen gadgets and virtually any household item that can be carried in. There is no cost to attend however donations to cover event costs are appreciated, and any spare parts required are the responsibility of the item owner.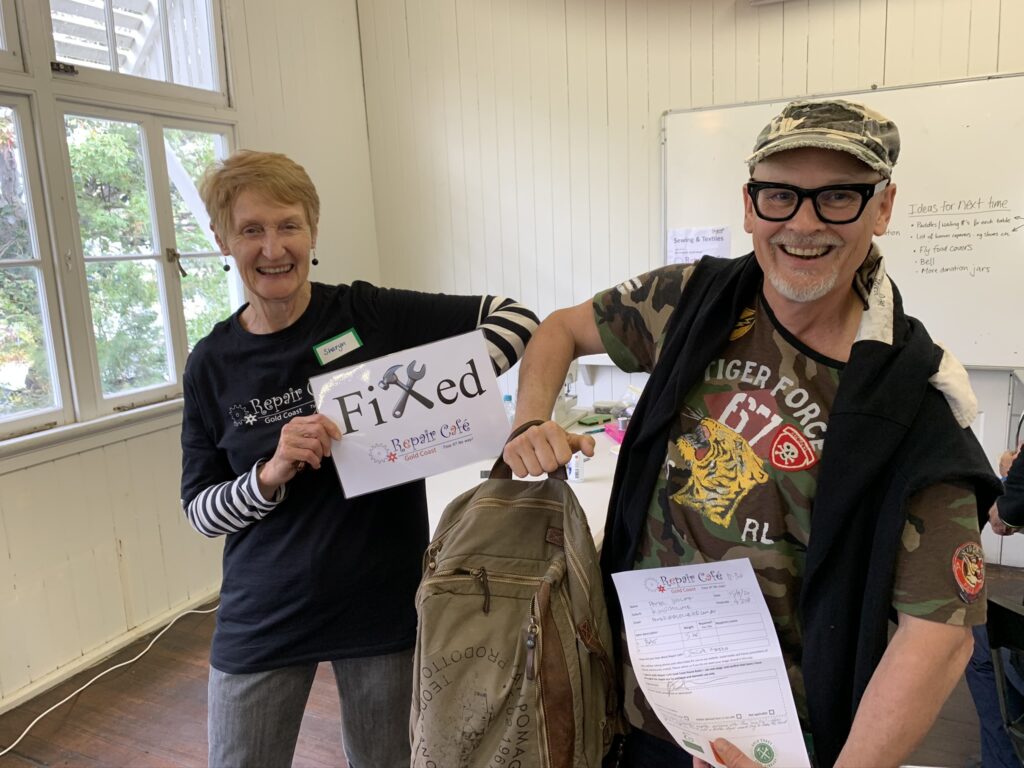 The Concept is simple, however the outcomes for our community are significant.
There are over 2000 Repair Cafes globally and increasing as people embrace a more sustainable way of living.
Repair Cafes are not about competing with or replacing local repair shops, rather, repair events support them through raising people's awareness and inciting their motivation to mend and repair. Repair Cafe also adds value to the social connections of the community, empowers attendees with new skills and changes the way we as a society relate to our material possessions
Repair Cafe Miami.
Where: Held at the funky Karma Collab Hub, 47 Lemana Lane, Miami. Thank you Karma Collab for sponsoring this event with the use of your awesome co-working and events venue.
When: Saturday 9th October, 1 – 4pm
Cost: FREE!
Repair Cafe Springbrook.
Where: Springbrook Community Hall. 11 Carricks Rd, Springbrook.
Hosted in collaboration with the Springbrook Mountain Community Association.
When: Sunday 14th November, 10am – 1pm
Cost: FREE!
Bring in your...
broken item for repair, or just drop in and see what we do.
Troubleshoot...
battery powered or 12 volt electronics.
Show children...
how much fun it is to pull stuff apart in our kids' area.
Repair...
someone's much loved jewellery.
Greet our guests...
and explain how the Repair Café works.
Repair...
items of clothing, bags, belts or shoes.
Fix...
a bike or repair a lawnmower
Be part...
of the administration team to make sure the day runs smoothly.
Do you like to sew...
repair, glue, pull things apart and troubleshoot?
Collaborate
…over a repair with fellow fixers and have a go.
Promote...
 and spread the word in our communications team.
Suggest how you would like to be involved, maybe you have a special skill to share at an event.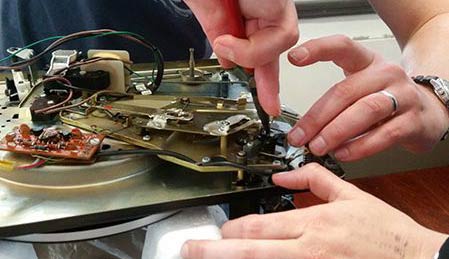 The Repair Cafe concept was devised by Martine Postma, a Dutch environmentalist in 2009 and the first event was held in Amsterdam in 2010. You can read more on the Repair Cafe International website.
Feature image credit: Repair Cafe BC Canada.