FINANCIAL AND IN-KIND SPONSORSHIP ARE KEY TO OUR MISSION OF CREATING A WORLD WITHOUT WASTE
Financial Donations and Sponsorship
The Gold Coast Tool Library is a Not For Profit, Incorporated Association registered in Queensland. We are reliant on the generosity of financial donors, in-kind supporters and grants to help fund this volunteer led community project. Your support is greatly appreciated and listed here are various ways you can financially contribute.
100% of your donations go directly to the operational expenses of the Tool Library, our Repair Cafe and other associated waste busting and educational events.
This handy Donorbox portal allows for an easy as well as safe and secure means to make a financial donation. You can choose a one off donation or become a true champion of the cause and set recuring monthly or annual donations. Could you shout us the equivalent of a cup of coffee each month? You have total control of the amount you donate and you can pause or stop at any time.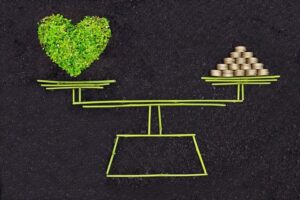 Sponsorship, either in-kind or financial are one of the many ways that you or your company can support us. This can take the form of tools or equipment, repairs, spare parts or maintenance. Anywhere there is a cost there is the opportunity to support. This includes the premises we operate from, office equipment and services, volunteer support as well as marketing and promotion. If you would like to be involved please reach out and contact us.
You may prefer to make a donation by EFT
Bendigo Bank.
Gold Coast Tool Library Inc.
Account number – 172 338 931
BSB 633-000
Incorporated in Queensland as a Not for Profit Association – IA59151. ABN – 21 771 180 524
Containers for Change
You can deposit your empty containers and nominate the GCTL to receive a donation!
When depositing your containers at a depot or reverse vending machine simply choose the donate option and enter our scheme ID C10241246 (see this link for accepted containers, drop off points and general information).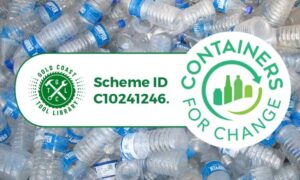 Sponsorship
With gratitude to our sponsors for supporting our Association and enabling us to deliver this community sharing platform to the people of the Gold Coast.
Founding Supporters Gratitude Wall.
We would like to thank our founding major financial donors who believed in the idea of establishing a tool library on the Gold Coast, and supported our crowdfunding campaign in early 2020.